Groundswell and Cardboard Citizens are proud to present 'To Whom it May Concern': a new play and workshop about people's experiences of the benefits and health systems while facing homelessness.
Drawing on real people's stories and our Benefits for Health research, the play follows the story of Diane who is the mother of 14-year-old Ruby. She is evicted and her story follows the multiple and entangled struggles she experiences.
Free performances and workshop in London
Across June and July, the events will be of interest to people who work in and around the health and social care sector, welfare services, public services and charity sectors.
Image credit: Cardboard Citizens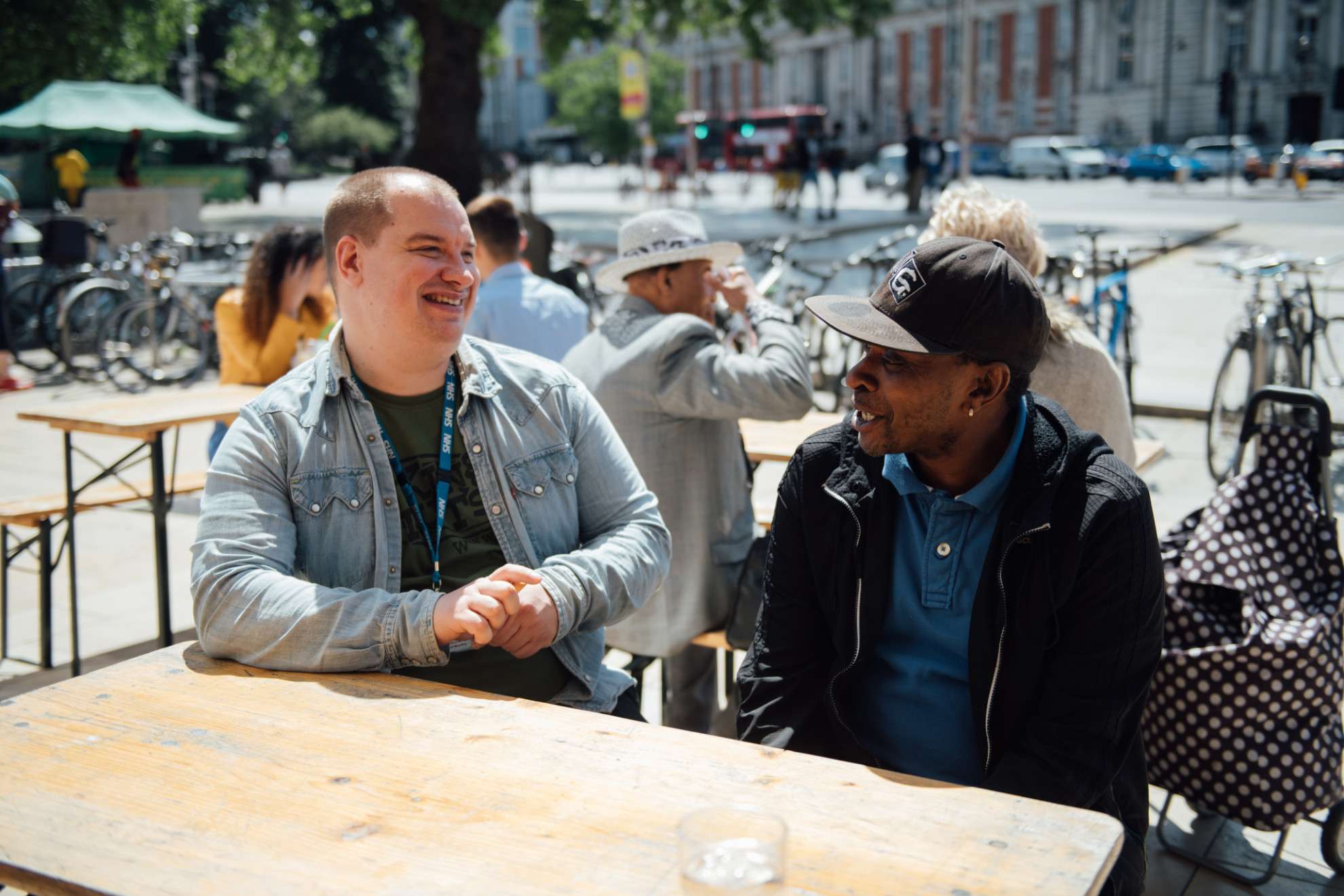 Why it still matters and what you need to know
May 2022
An up-to-date guide for people experiencing homelessness on the current situation and how we can all continue to stay safe. The leaflet includes advice from Groundswell peers with lived experience of homelessness.
Available in English, Amharic, Arabic, Polish, Romanian and Tigrinya.
Order printed copies and download free.
It's inhumane that people experiencing homelessness face barriers to healthcare and are more likely to die young.
The Listen Up! hub collates raw reports on the experiences, concerns and feedback by people experiencing homelessness – a network of trained community reporters, living all around the UK, using mobile phones to document their stories.
Through the hub, we want to elevate our reporters' voices, challenge stereotypes, and ultimately help decision makers end these harmful health inequalities.
The hub has been created by Groundswell and On Our Radar as part of the wider Listen Up! project, funded by Comic Relief.