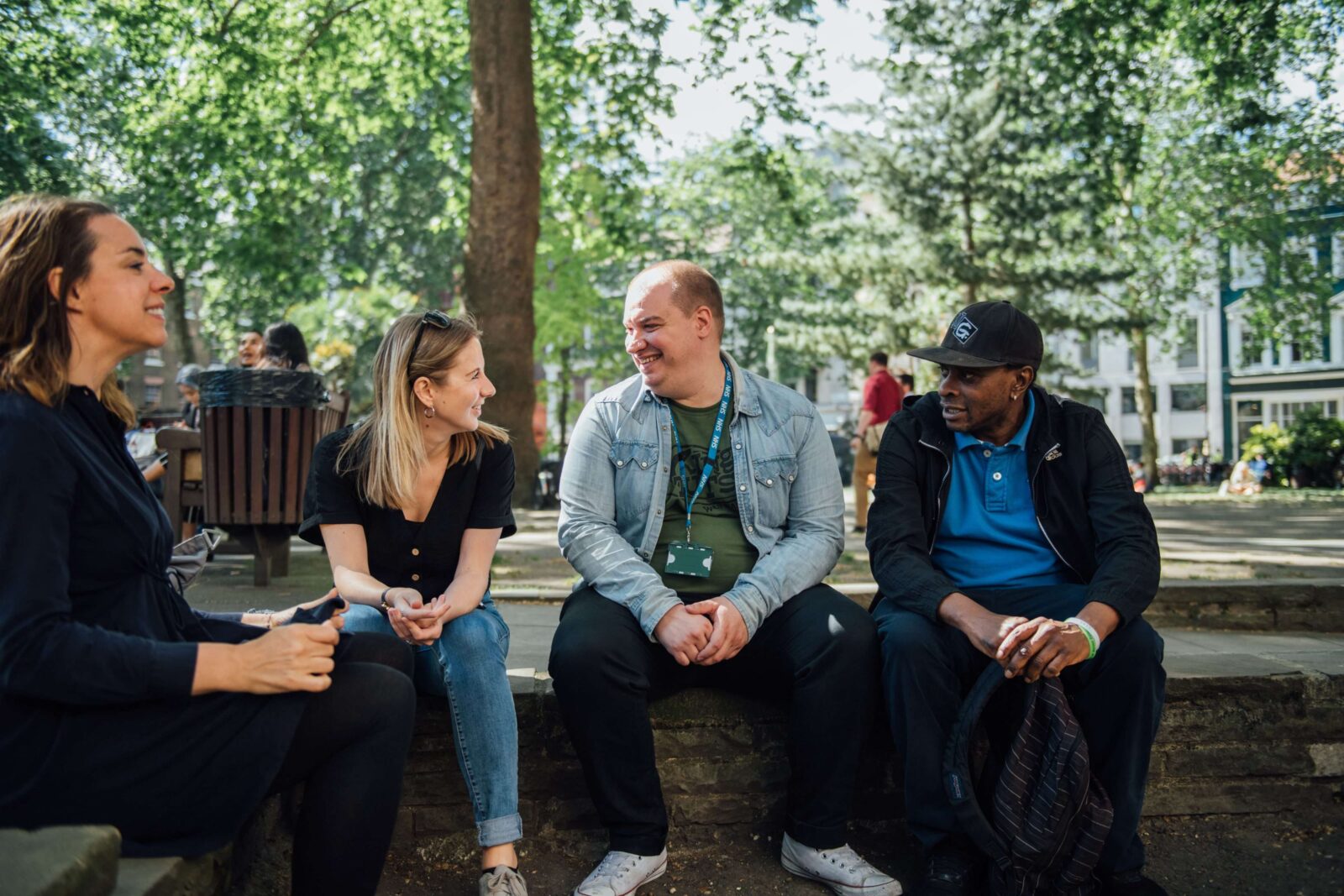 15 December 2021
1. We need YOU! You have the skills and experience required, whatever your age, education, and background.
We want to make the board representative of the population groups we serve. We're looking specifically for applications from people with at least ONE of the following characteristics:
People who are based outside of London to represent our national expansion work
Those with lived experience of homelessness
Those who are Black, Asian or a person of colour
People with experience of managing or governing a charity that values participatory approaches, with experience of working on the frontline in the homelessness sector.
2. This is a Trustee role where 'there is no "us" and "them"' really does apply.
Everything we do, from our research to our peer advocacy work, is based around four core beliefs:
The whole community benefits when we effectively tackle homelessness and social exclusion.
We believe in people. People are society's most valuable resource, and everyone has the capacity to make a contribution.
There is no "them" and "us" – only us. Groundswell brings everyone together to create genuine solutions to homelessness.
Participation works. Supporting people to participate creates more effective services and policy – and crucially enables people to move out of homelessness.
Over two thirds of our staff and volunteers have experience of homelessness.
Here's what a current Trustee said:
"Unusually for a charity, it doesn't feel like we sit at the top of the organisation, above everyone else.
It's more like we are working alongside the staff and volunteers as one part of the whole team, almost like a family.
That way we learn from each other, appreciate the value each person brings, and bring out the best in ourselves."
3. We're growing – it's an exciting time to join.
Over the last few years, we have developed a national presence and influence, and we're continuing to grow. Our turnover last year was just over £2million and we have nearly 40 staff and a national network of volunteers.
Our staff team work flexibly, some from our new office in Kennington, London, and others from home across the country.
4. You'll get the opportunity to learn new skills, network and meet new people.
One current Trustee said:
"Being a Groundswell trustee provides me with many opportunities to build skills and confidence, such as by chairing meetings, in addition to being energised by being part of an organisation that provides such valuable support and generates important research."
5. It's a chance to really make a difference.
Working collectively, our Trustees are ultimately responsible for oversight of the running of Groundswell. You'll be overseeing an organisation that, for over 25 years, has created proven solutions to homelessness and healthcare barriers by those who have been there.
To find out just what it means, recently we asked staff and volunteers "What does Groundswell mean to you?". Watch below to find out.